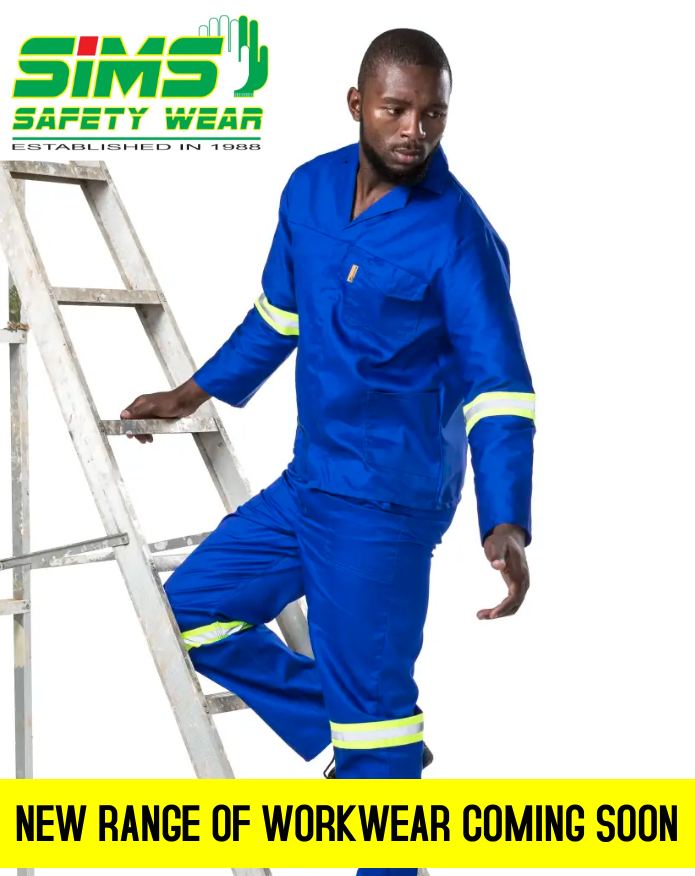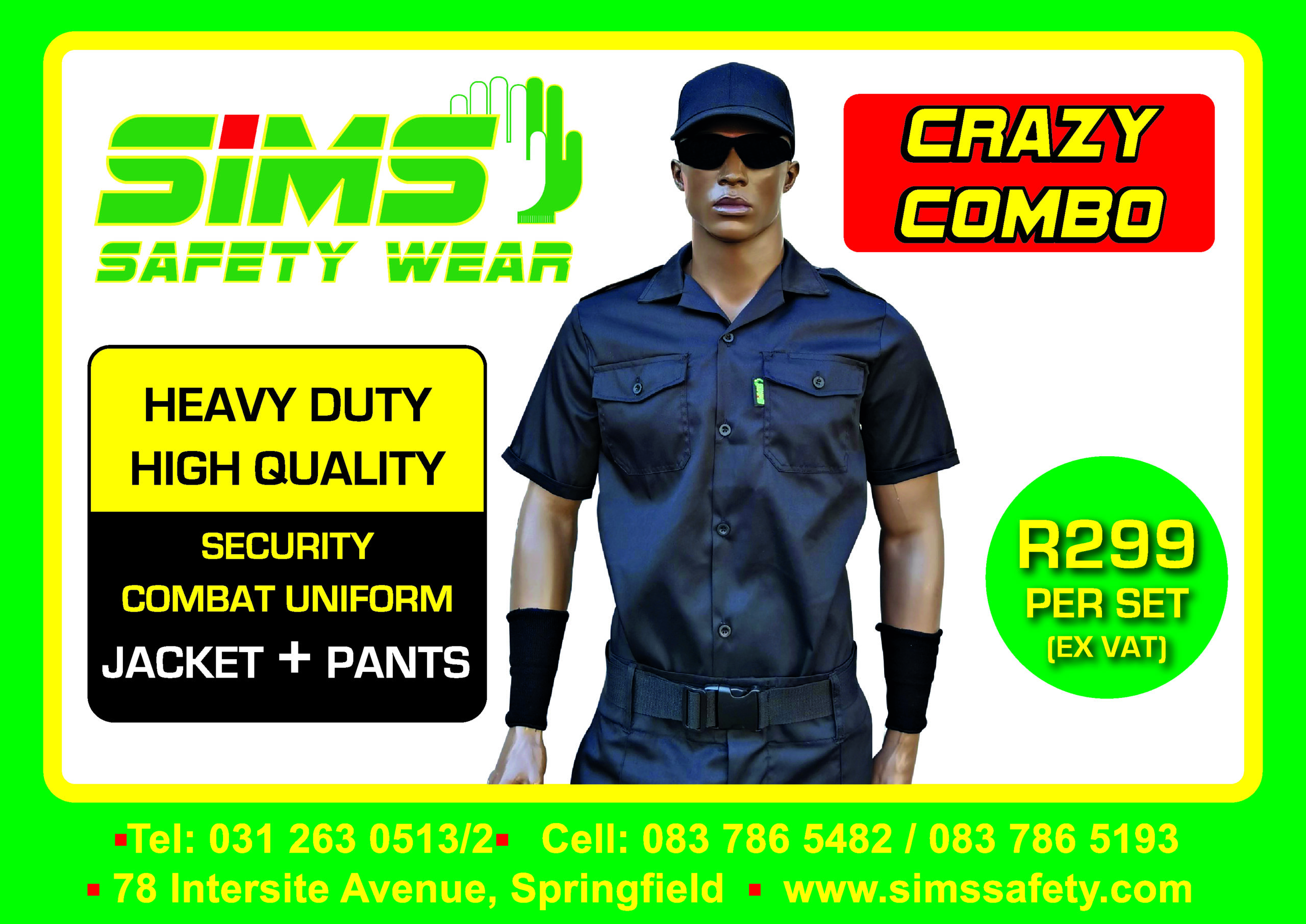 Copy of A New Design - Made with PosterMyWall (1)
A New Design - Made with PosterMyWall
Sims Security Uniforms-01
Sims Safety Wear is a Fully BBEE Level 2 compliant company, Established in 1988 by Mr Iqbal Sarang. We just began manufacturing luggage and just one protective wear product, the canvas armguards. Keeping you safe for over 34 years, enables us to give our clients expert advice and offer the most competitive pricing in the manufacture and supply of quality PPE,Safety wear & Workwear.
In the year 1999, Mr Iqbal Sarang's two sons Mr Faried Sarang and Mr Alawaddin (Ali) Sarang, joined the company and by doing so the two young directors took the once small business to a much high level, thus securing a name in the safety wear business.
In its 32 years of existence, the company has grown substantially, penetrating into local and national markets and has diversified into supplying its own branded range of safety products.
Over the years we ventured into the industries and established its requirements, introducing more products of work gloves, knitted on the state of the art fully computerized knitting machines, of which became our major product.
We Manufacture and supply our products to the following industries:
Mechanical
Petrochemical
Marine
Safety Suppliers
Engineering Motor
Government
Mining
Manufacturing
Construction
Industrial
Our quality products, dedication and services has rewarded us with numerous prestigious accolades. Sims Safety Wear is an ISO:9001:2008  & 14001:2004 accredited and certified company, you can be well assured of quality products from our establishment.
SERVICES
We Deliver
We are based in Durban Umgeni Business Park KZN. We are able to carry large amounts of stock and are ready to dispatch to any region of South Africa from our main depot.
Retail Shop/Showroom
Quality safety products reasonably priced.
We have a fully comprehensive retail shop and showroom for your convenience, stocking PPE Workwear Overalls Safety shoes & boots with a full range of head to toe gear all under one  roof. We accept cash and Debit/Credit Cards.
Custom Branding 
Every company needs to be recognized in the market place, with that said we offer full branding (screen-printing or embroidery) on any of your workwear or corporate clothing.